Poznajcie zwierzaki twórców gry!
Dzisiaj na tapecie mamy Aleksa, psiaka naszej game designerki Kamili.
Aleks to bardzo niesforny i ruchliwy sznaucer średni, który przez większą część roku przypomina bardziej bezdomnego kundla ze względu na jego niechęć do fryzjerów. Kamila śmieje się, że jej psiak to w głębi duszy kot: jest tak samo marudny i wygodnicki, nie lubi wody i drapania po brzuchu i ma mordercze zapędy na widok lasera. Jak widać na załączonym filmiku, Aleks nie lubi też, gdy domownicy wykazują jakąkolwiek aktywność fizyczną w zaciszu domowym i zawsze usiłuje temu zapobiec.
Sznaucerek bardzo lubi również trzymać się za łapkę ze swoją ukochana panią (mamą Kamili) podczas oglądania telewizji i popołudniowych drzemek.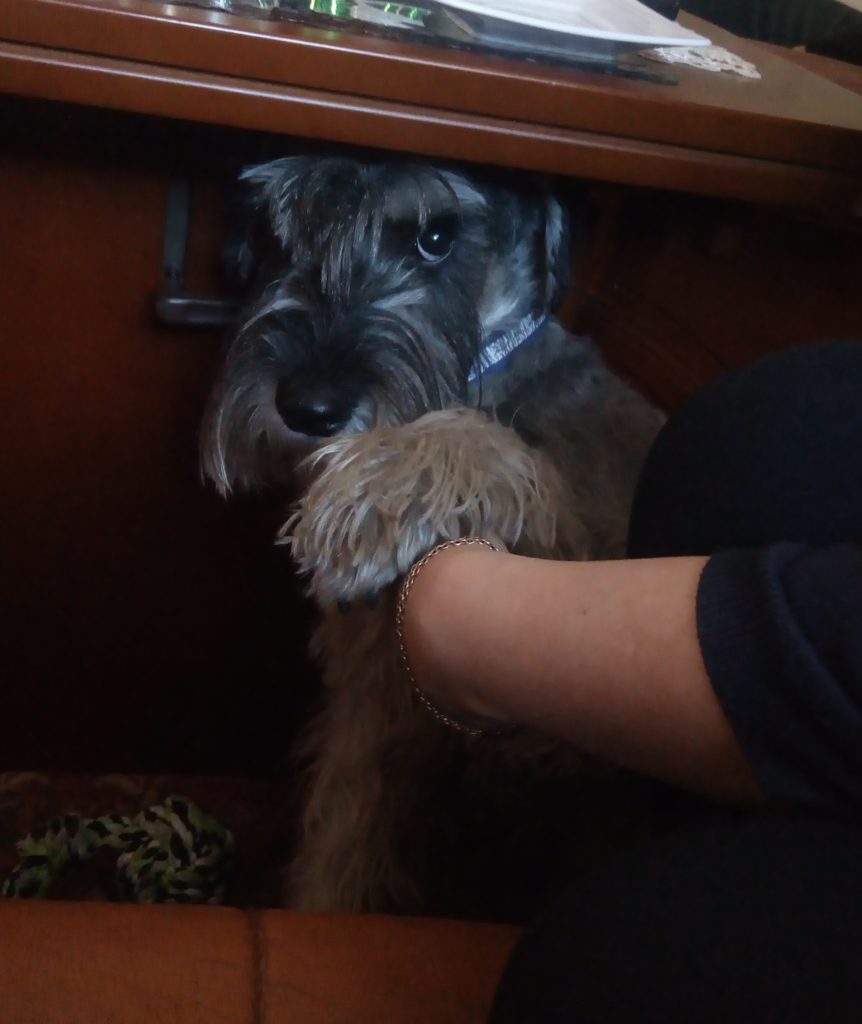 Nie dajcie się jednak zwieść – Aleks bardzo lubi długie spacery, szczególnie takie połączone z bieganiem. Gdy tylko poczuje, że jego pani założyła przepocony strój treningowy, od razu z radości zaczyna szczekać i piszczeć. Jego radość osiąga apogeum gdy usłyszy dzwonienie smyczą! Przy tej ilości eksctyacji ciężko nawet zawiązać buty w spokoju.